Why Choose
Laravel

Development

Laravel is presently the only framework that scores better than its peer PHP frameworks. Its futuristic capabilities have made it a worldwide choice of over 1.4 million websites. Developers at Laravel Wizard enjoy the framework's Eloquent ORM for atomic performance, BCrypt Hashtag Algorithm for steel-grade security, and open-source features for cost-efficient web app development. Whether you are a startup or a growth-seeking enterprise, Laravel has everything to help you achieve milestones. After all, some of the most popular websites have chosen it, such as 9Gag, Alison, Laracasts, MyRank, etc.
Got a Project in mind?
Let's work together and make it happen.
Our
Laravel

Development Services Include

We are committed to serving you with the exceptional regardless of the industry, scale and position.

Understanding
of OOPs
Relational
Database Designing

Streamlined
Development

Familiarity
With MVC Framework
Reasons why companies hire dedicated
Laravel

developers from us

Check out what makes Laravel Wizard a notable hub of trusted Laravel developers.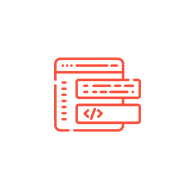 Development Skills
Our certified Laravel developers have proved them resourceful via their:-
Mathematical aptitude skills.
Firm command over diverse programming languages.
Self-development skills to keep up with trends.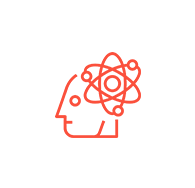 Knowledge of Tools
Our team prefers to remain practiced with emerging tools to serve you the best. Some of the recent ones are:-
PHPStorm for faster debugging and Laravel development.
AWS Cloud 9 to share the environment with the workmates.
GitHub to access emerging trends and tools.
Our
Laravel

Clients

Take an look at some of our clients whose business solutions have been built using Laravel
Navigation Gadgets

Plugin Integration, HD Rotating banners

Debito

Design & Development, Quick Loading Elements, Chat Client Integration

The website has been integrated with a Laravel powered Admin panel for a complete control over the site activities. The administrator can manage all the front-end actions along with user account related requests for a better client-user engagement.

The post Debito appeared first on Laravel Wizard latest Blog , Updates and tips of laravel.

Debito

Design & Development, Quick Loading Elements, Chat Client Integration
View All
Why Hire
Laravel

Developers from

Laravel

Wizards

Each Laravel programmer at Laravel Wizard has some distinct qualities that make them worthy of being called professional.

Never-Ending Creativity
Our Laravel expert never fall short on creativity. They keep it alive by doing mindful experiments for improvisation.

Free No-Obligation Quotes
Working with our Laravel programmers doesn't feel like an outsider agency. They offer progressive quotes without crunching their nose.

Integrity and Transparency
We value the process it takes to build trust. Hence, always maintain integrity & transparency towards our clients.

Post Project Support & Maintenance
Our wizards don't leave you hanging up high & dry. They offer consistent support even post-project completion.

Bug-Free Programming
Our wizards always keep a parallel check while they code and never let a bug sneak into your project.

Faster Time to Market
With Laravel Wizards, there's no time waffling, so your project completes fast and reaches the market faster.