Certified
Laravel

Developers Delivering
Exceptional Services

We have a skilled team of Laravel programmers catering to B2B & B2C companies of diverse industry verticals. At Laravel Wizard, we focus on providing you with impeccable web solutions that fulfill your business objectives and drive exemplary growth. Our offshore Laravel developers leverage the PHP framework to create personalized features that enhance your brand appeal and add value to the organization. Whether you are looking for a new web app or migrating to the Laravel framework, our dedicated Laravel developer team handles it for you effectively.

Our decade of expertise in PHP frameworks ensures you make the most of Laravel. Hire Laravel developer from India to experience feature-rich dynamic web apps that drive user engagement and conversion. Our team of well-versed Laravel developers from India customizes the web development project with new and innovative features compatible with business workflows. Delivering top-notch services over the years, we are an outstanding team of Certified Laravel developers and can drive any project to success with our expertise.
Got a Project in mind?
Let's work together and make it happen.
Hire
Laravel

Programmer in 5 easy steps

Our streamlined hiring process can help you locate the ideal Laravel Expert for your project.
Our
Laravel

Developers Team Create High-Performing Solutions

As a team of Laravel certified developers, we tailor web solutions with high scalability and performance for resolving business challenges effortlessly. We leverage the industry's latest technology trends to optimize the web solution for grandeur performance. Having worked for various industry verticals, we have keen insights into creating fast-performing futuristic solutions for business enterprises. Following are the standard features of all our Laravel solutions.

Mobile Ready
With more than 50% of internet traffic coming from mobile devices, companies must have a good mobile UI UX. Our screen-responsive designs facilitate your business with a uniform brand appeal over smartphones, tablets, PCs, desktops, laptops, etc.

Intuitive Navigation
Web visitors must be able to scan and inspect the application in no time to understand and learn about your business or the app's core features. Our experienced front-end designers closely coordinate with the developers for a natural flow of elements over the web apps.
Fast Performance
Speed performance is the most critical factor when analysing the user experience of a website. Our developer's team employs configuration caching, class-map optimisation, route caching, and much more to ensure a blazing speed performance of your business app.

Highly Secure
We understand the utmost significance of privacy and security in web applications. Using powerful Symfony Console components, our developers ensure an advanced level of authentication and authorization in your app development project.

Scalable Structure
Our vetted developers use the framework's MVC pattern, built-in functions, and Laravel integration capabilities to simplify the code structure. So, finding files in logical directories becomes faster, thus improving the productivity & scalability of your web app.

Tailor-Made Features
We believe each project is unique as every web application is made for a specific audience reach. Our dedicated Laravel developers ensure innovative custom features that allow the users a heightened experience and drive the app's conversion rate.
Check Out What Makes Laravel Wizard a Notable Hub of Trusted
Laravel

Developers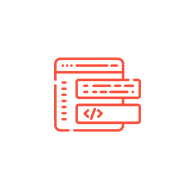 Development Skills
Our certified Laravel programmers have proved themselves resourceful via their:-
Mathematical aptitude skills.
Firm command over diverse programming languages.
Self-development skills to keep up with trends.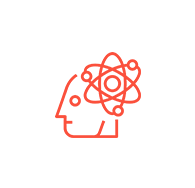 Knowledge of Tools
Our team prefers to remain practiced with emerging tools to serve you the best:-
PHPStorm for faster debugging and Laravel development.
AWS Cloud 9 to share the environment with the workmates.
GitHub to access emerging trends and tools.
Take a Look at Some of Our
Laravel

Projects

Take an look at some of our clients whose business solutions have been built using Laravel
Sphera EC4P

A leading provider of ESG (Environmental, Social & Governance) risk management solutions, data, and consultancy services

View Project

Sphera EC4P

A leading provider of ESG (Environmental, Social & Governance) risk management solutions, data, and consultancy services

Kastol

Comprehensive wholesale provider of technical products and services, ranging from heating to ventilation, plumbing, PVC, and even home furnishings.

View Project

Kastol

Comprehensive wholesale provider of technical products and services, ranging from heating to ventilation, plumbing, PVC, and even home furnishings.
View All
Why Hire
Laravel

Developers from

Laravel

Wizard?

All our Laravel developers are hand-picked and hold years of expertise in web development projects. Our Laravel experts offer you the following:

Exclusive Control
We use up-to-date project monitoring tools, including Basecamp, Jira, Zoho, etc., to provide you with advanced and exclusive control over the developers. 

Hassle-free Collaboration
You can connect with the team over calls, chat, emails, etc. So you experience streamlined communication with the development team.

100% Transparency 
We value the process it takes to build trust. Our PHP Laravel developers team updates the clients with weekly and monthly reports to ensure complete transparency over the project.

60 Days of Support & Maintenance
No questions asked; we provide consistent Laravel support post-project completion for 60 days. So our clients can relax and be free of any technical issues.

Bug-Free Programming
Our agile development model allows a parallel check on the code during the project development. Earlier bug elimination clears the way for robust code development.

Faster Time to Market
Our experienced team employs code-reusability and module integration to ensure your project completes and reaches the market faster.
Frequently Asked Questions to our
Lavavel

Developers
How much does it cost to hire dedicated Laravel developer?

The cost to hire Laravel developer depends significantly on the outsourcing nation and chosen platform. For example, developers from independent platforms offer many affordable rates, but you suffer from the issues of poor quality and theft of ideas.

In contrast, when you hire Laravel developers from a software company, you get a 100% project warranty, NDA, etc. Moreover, when you hire dedicated Laravel developers from us, you also get 60 days of free support and maintenance.

How can I hire a Laravel expert or a company?

It's a straightforward process to hire Laravel experts. You can simply place your requirements or project specifications. We will provide you with a full-stack Laravel developer or team based on your requirements.

So, hiring Laravel developers involves you choosing a compatible engagement model and signing up for the contract. As soon as you are done with these two, you can avail the services of a Laravel certified developer or developers team.

What is a full stack Laravel developer?

A full stack Laravel developer mainly refers to a dedicated professional who can cater to both the front and back end of your website using the Laravel framework. So, apart from using HTML & CSS, a full-stack Laravel developer is also proficient in browser and server programming.

Can I have direct control over Laravel Developers?

Yes, you can directly control dedicated Laravel programmers with standard communication tools. The team will respond directly to you and keep you updated with regular reports. Thus, you have greater transparency with dedicated Laravel programmers handling your project.

Do you provide support and maintenance services after deployment?

Yes, support and maintenance can be included as a part of the package when you hire Laravel specialists from us. Our remote Laravel developers team provides you with consistent support and services for 60 days post-project completion. It comprises bug fixes, framework upgrades, continuous monitoring, & technical glitch resolution of your website and web app.

Is it advisable to hire a Laravel specialist to build a scalable app?

Yes, the Laravel PHP framework is scalable in nature and works well with a growing audience. The framework comes with built-in support for caching, cloud storage, and session drivers, which are vital in enhancing the applications' scalability. Thus, experienced Laravel developers can easily create scalable software applications for your business. 

Can I use Laravel to build mobile apps for my company?

Yes, Laravel can be used to create mobile apps too. A mobile app development company can connect a native app to the Laravel PHP framework. We have handled similar projects in the past as it ensures higher scalability to the developed application.