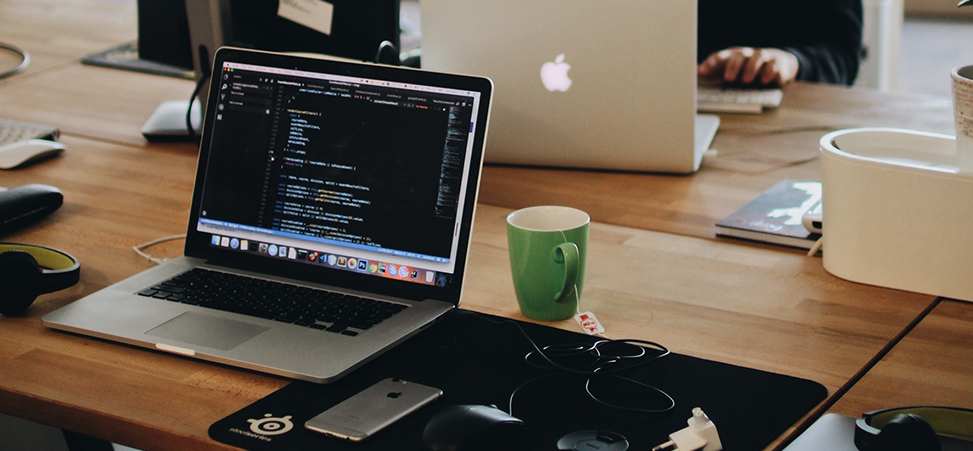 How to choose a good Laravel Web Development Company?
March 20th, 2023
Are you looking for good Laravel web development services? Fortunately, there are numerous choices in the Laravel web development industry. But on the contrary, all these alternatives make choosing a good Laravel web developer more difficult.
The secret to wisely choosing is to inspect what your business needs rather than attempting to sort what is available. Thus before you even begin the search for the best Laravel development company USA, review the following:
What do you want to build: A website, Web-App, or an API?

How much can you spend on the project?

Create a list of essential features

How soon do you want to launch the solution? 

Over which platforms will you launch the project?
Once you have answers to these things, you can easily find the right partner to fit your development needs. Also you can find us on Top Laravel Developers on designrush. Below are vital points in selecting the right Laravel web development company.
Understanding of Business Objectives 

Knowledge & Experience

Follows Agile Methodology

Check Feedback from Previous Clients

Various Communication Channels Offered
Let's inspect them in detail.
7 Key Factors for Choosing a Laravel Development Company
#1. Understanding of Business Objectives 
Hire Laravel developers with an in-depth comprehension of the ultimate business goals is necessary. The business and the web developer both should be on the same page. Defining technological needs and business goals is one of the key factors driving a good Laravel web developer. The Laravel web development company must have good business insights. They should be able to analyze and understand business workflows. It helps to create detailed customization in the web app. The result is the developed solution integrates seamlessly with the business organization.
What to do:
Check whether the Laravel development firm has worked for your business industry in the past. 

You can find this data under the case studies page of the custom software development company. 
#2. Knowledge & Experience
The right web developers are true experts in the field of Laravel web design and development. Choose a Laravel web development company with prior expertise and experience of at least a few years. They have delivered several solutions, so they can easily handle upcoming challenges with the development process.
An experienced team of developers can quickly identify the right technology tools, libraries, frameworks, and more. It facilitates a smooth and glitch-free development experience. Additionally, a team with sound expertise keeps your project updated with the latest web app development trends, which enhances UX.
What to do: 
Ask the firm how long they have been providing web development services.

Alternatively, most businesses have their year of establishment mentioned on the About Us page or Homepage.
#3. Follows an Agile Methodology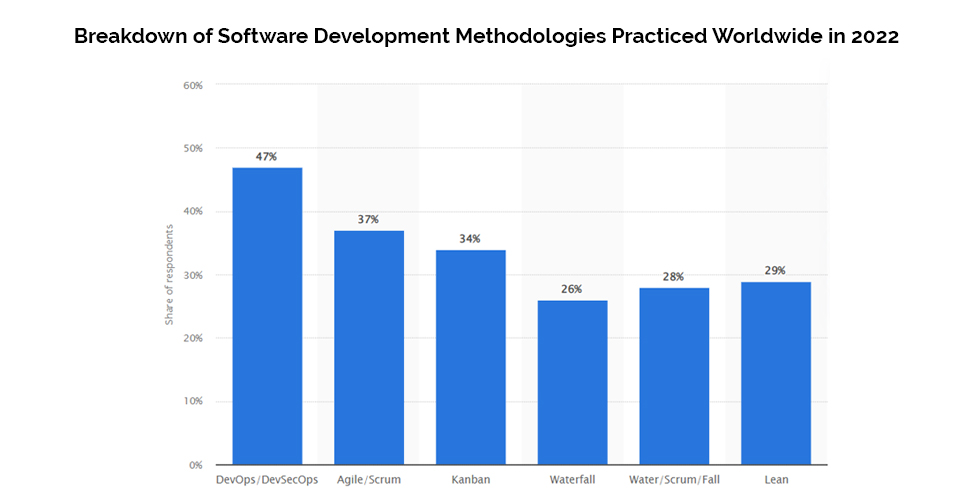 Go with a firm that follows agile for web development. Laravel web developers should be able to think promptly and willingly offer appropriate analysis and solutions. The agile methodology benefits the project with shorter build cycles which are easier to track for progress. The development team experiences greater productivity, and agile enables them to focus incessantly on the end-users. It helps create a high-quality web app free from bugs and performance issues.
What to do: 
During the consultation, ask whether the company follows agile. 
#4. Check Feedback from Previous Clients
You want to avoid being stuck with someone providing low-quality services. Having a quick look over what the earlier clients say about the firm provides you with greater confidence about them. You gain genuine insights into how the company treats its clients and whether they deliver on promises.
What to do:
Go to the client's feedback section of the firm's site and find out the actual response from their earlier clients.

You can also check ratings and feedback over Clutch and GoodFirms.
#5. Various Communication Channels Offered
Clear communication and envisioning a transparent relationship are considered when choosing a good Laravel web developer. Any Laravel web development company usually offers multiple channels of communication. The standard ones include calls, chats, emails, and over several social platforms, including Skype and Zoom. Additionally, the firm should provide you with easy-to-use project management tools. Basecamp, Zoho, and Jira are a few popular project management tools used for efficient management.
 What to do:
Discuss modes of communication and availability during the consultation of web apps.

Ask for training on project management tools if you have yet to use them earlier. You can easily find free Youtube tutorials of popular tools like Basecamp and Zoho.
#6. Confidentiality or Security 
Maintaining a non-disclosure agreement and data security are vital indicators of choosing a good Laravel web developer. Most Laravel development companies offer a non-disclosure agreement under their contract. So, you can be free from the worries of theft of ideas and crucial data. 
 What to do:
Confirm the availability of the NDA at the time of signing the project.
#7. Discuss Post Deployment Support
A reliable Laravel development company USA offers guaranteed support post-project deployment. Sometimes the web app suffers from performance issues or bugs after its final launch. The web app may fail to perform over different operating systems and platforms. In such a scenario, a reliable agency offers improvements in the web app for zero additional charges.
What to do:
Discuss what forms of testing are employed before launching the web app.

Also, ask for at least two months of free redressal period from the company.
Final Thoughts
It is very critical that the service providers offer innovative insights or better resolutions compatible with the business goals instead of agreeing to everything blindly. The enclosure of a plan in place is another quality to look for in good Laravel developers. Web developers should possess the vision and methodology to help achieve business goals successfully. 
The responsiveness of the web developers throughout the project and the on-time completion of the job are also critical factors for choosing a good Laravel web developer. The right agency is the elite provider of top-notch Laravel development services and consultants who can craft a well-architected project.