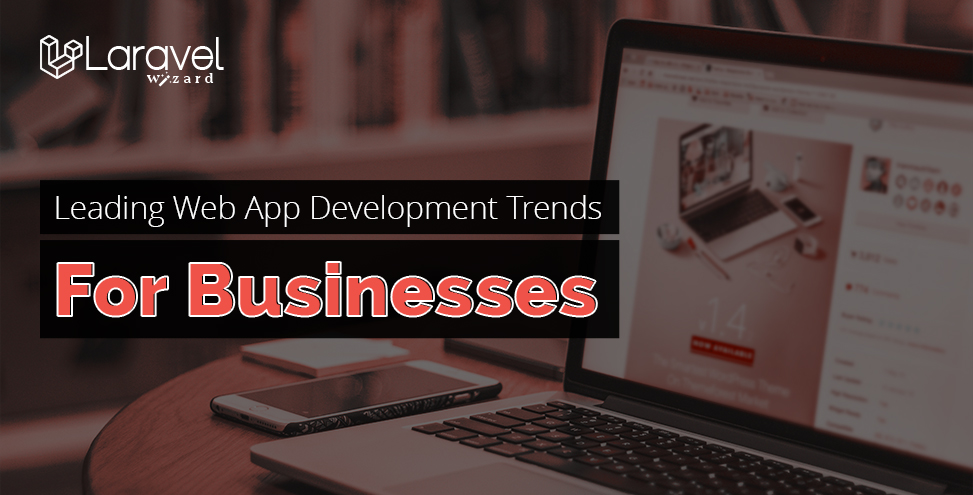 Leading Web App Development Trends For Businesses in 2023
February 17th, 2023
A website or app owner businessman needs to stay tuned with the latest web development trends. Staying up to date allows you to keep your website at par with technology upgrades which enhances the overall UX of the website. With massive competition, businesses must pay attention to technology trends as it impacts the overall UX and affects brand values.
Staying up-to-date with the current technology trends ensures high-quality solutions for the development projects. In this blog, I have listed the top 10 web development trends that will dominate 2023.
Following are the Top 10 Web App Development Trends in 2023
1. Rise in Demand for Dark Mode Option
A significant category of apps is used during the nighttime. With the dark mode option, web app users find an opportunity healthy for the eyes. Most Android and iOS apps have the choice of different light and dark modes with varying intensities of light and colors. While creating a web application, ensure this healthy option. So you can provide an optimum web experience for the app visitors or users. The additional benefit of the dark mode is reduced battery consumption.
2. Mobile-Ready Solutions are Indispensable Now
Globally more than 50% of internet traffic comes from mobile devices. The last decade has witnessed a radical shift in internet browsers from large computer screens to portable mobile screens. The following infographic provides insights into the global monthly data volumes by app category.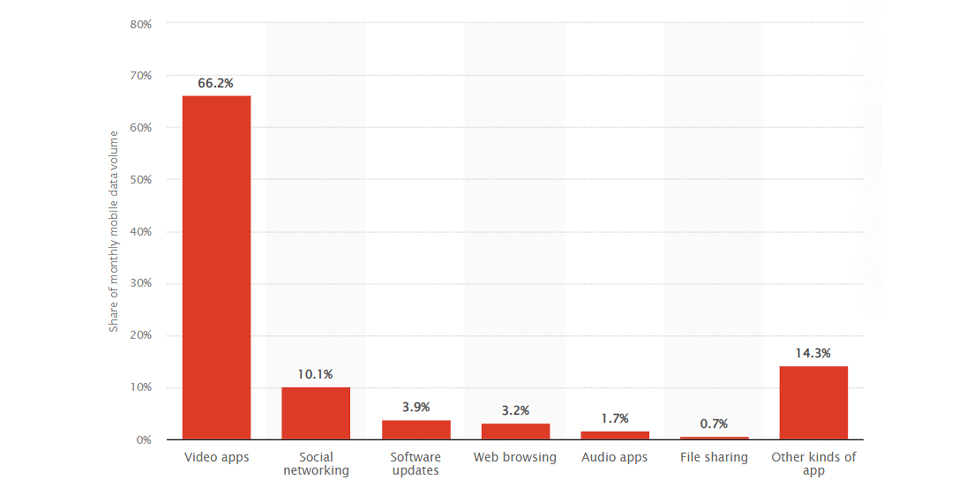 So make sure you discuss screen-responsive aspects of the websites and web apps while handing over your development project. Search engines like Google prefer giving good ranks over the SERPs to websites and web apps that are mobile-optimized.
3. Web Designs with Parallax Scrolling
Parallax Scrolling refers to web designs where the background content of a webpage and the foreground content moves at different speeds to create an immersive experience for web visitors.
While parallax scrolling enhances engagement, it fails to offer good transitions on mobile devices. So, while there is a rise in demand for parallax-based web designs, it won't be a global phenomenon for now. 
4. High-Speed Performance
The online attention span of web browsers has become less than 9 seconds and is an average of 8.25 seconds. However, that's not the end of it. The availability of high-speed internet has made web browsers accustomed to lightning-speed websites. Sluggish speed performance is the leading reason behind the high bounce rate, affecting web traffic and conversion. 
The following infographic provides you with insights on the expected website speed performance by region: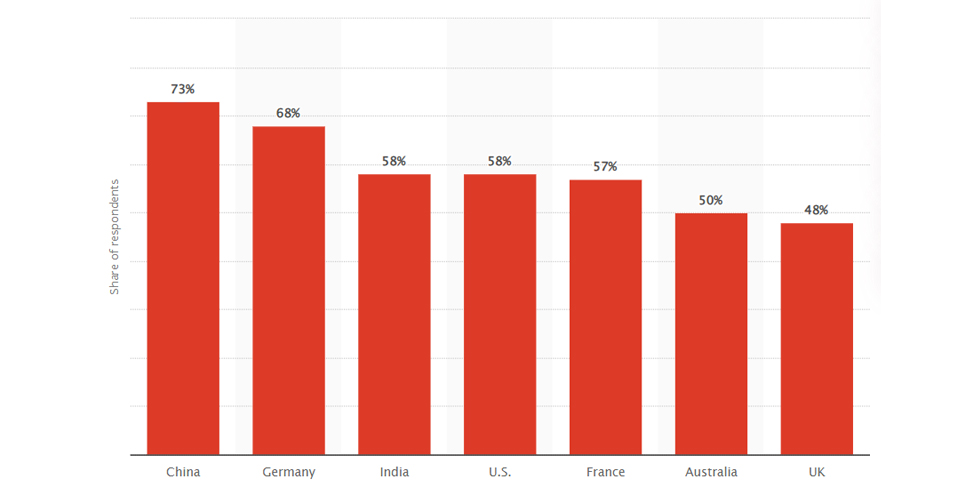 With a team of Laravel specialists, we leverage a content delivery network, integrate cache modules, optimize website images, and more for designing web apps that load within 3 seconds. With a detailed roadmap for development, our web developers create a blazing-speed performance of the web pages.
5. Voice Search Capabilities on the Rise
Voice search & task performance capabilities of websites and apps have become a worldwide sensation. If you are creating a web app used by generation Y & Z, you must pay attention to voice-optimized capabilities. Both generations love voice assistants like Alexa and Siri for web search and communication. 
It's vital to upgrade your existing website with voice search capabilities. While leveraging this technology trend may yield little success immediately, it does keep your business ready for existing and future generations.
6. Intelligent AI Chatbots
One may not notice, but popular voice assistants tools like Alexa and Siri are advanced chatbots. Chatbots have become reliable tools for answering FAQs and streamlining business customer service. Chatbots' 24/7 uptime and witty & concise answers help achieve high client experience.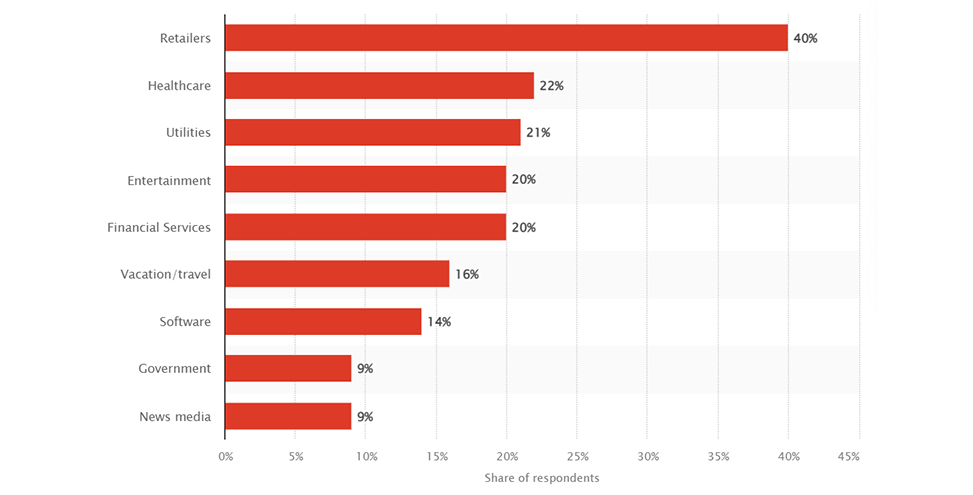 Almost every business website that relates to providing customer service goes for chatbot integration. As much as 40% of web visitors indulging in online retail shopping use a Chatbot for answers and solutions to their issues. Chatbots in web apps have become dominant in the eCommerce, healthcare, and utility industry.
7. Agile Methodology for Web Development
Businesses and software-making companies always look for robust development cycles with high transparency. With Agile software development methodology, the business project benefits significantly. Agile follows an iterative approach and focuses on task prioritization. Besides, the method encourages an early initiation of parallel testing cycles for robust code quality. Agile has become one of the most significant web development trend.
Overall Agile approach has tremendous benefits and has surfaced as the most widely used software development methodology. Companies mostly directly use Agile, or its variant approaches like Scrum, Fall, and Lean for software development. Statista states that 37 % of companies globally trust agile for dedicated project development. At Laravel Wizard, we also leverage agile methodology for software development process.
8. Personalized Content for Web Visitors & Clients 
Content personalization has only become prominent over time, and people now have access to highly personalized content for daily needs. For example, worldwide eCommerce sensation Alibaba has used Machine Learning to deliver users with highly personalized web content as search results. Big enterprises and small companies are going for well-personalized content for their customers.
9. Seamless API Solutions
Data communication between apps and web apps can be easily automated with API solutions. For businesses with multiple apps, there has been a noted demand for API-based programming skills in the hired developer. API-based code structure allows smooth and effortless communication and proves helpful in multiple aspects. Popular apps like Google Maps, Pay with PayPal, and Twitter bots are all developed with an API-first approach. Clearly API have earned its way to top web development trends.
10. Open-Source Development Tools, Libraries, and Frameworks
Budget plays a vital role in creating successful high-quality software. A business saves significantly on web app development costs thanks to popular web development technologies & tools. Moreover, open-source libraries and frameworks provide software development projects with extensive customization. Based on specific requirements, businesses nowadays have multiple options for technology stacks. As a web development company we use the reliable Laravel PHP framework for creating high-quality software solutions in less time.
Over to You
That was all about the top 10 leading web development trends businesses must leverage to stay competitive in 2023 and the coming years. Apart from them progressive web apps, artificial intelligence, machine learning, natural language processing, and blockchain also constitutes trends in web development. Whether you are looking for new web app development, website development, existing website optimization, or Laravel eCommerce package solutions, we can help.
All our development projects are covered with 60 days of warranty, and we also sign an NDA to keep your web application development idea safe and secured from thefts.