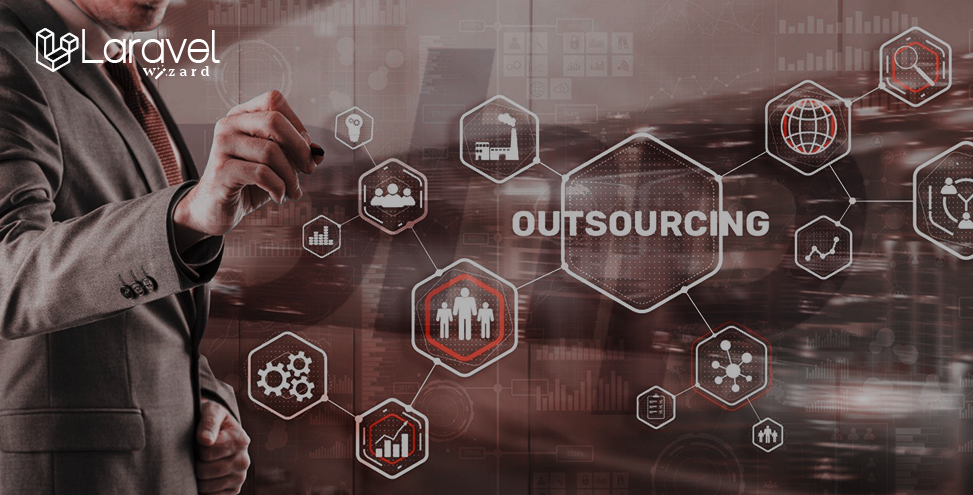 Exploring the Benefits of Outsourcing PHP Development in 2023
July 19th, 2023
PHP programming has become invaluable for leading organizations like Wikipedia and Tesla, who use it to deliver robust and efficient applications. Boasting usage of over 77.4% of websites, PHP is a highly effective language that can provide rapid results. Consequently, the best way to maximize development speed is to make use of external PHP programming resources.
This article offers valuable insights into the associated benefits and techniques for those looking to outsource PHP development in 2023.
To know more, read on. 
PHP Development Outsourcing: What is PHP?
PHP is an open-source programming language used for automating various tasks, first released in June 1995 and currently in version 8.2, released on November 24, 2022. Notable for its versatility and wide range of supported operating systems, web servers, and database management systems, it is an ideal tool for developers to build efficient, powerful apps and websites. Additionally, its popularity amongst hosting providers has grown, with an abundance of built-in tools and additional modules making it the preferred choice for businesses of all sizes.
Why Outsourcing PHP Development Projects Can Be Beneficial?
Despite the capability of in-house staff to fulfill the PHP development project in the given period, many businesses still choose to delegate their development project. This is not astonishing as PHP developers outsourcing brings multiple advantages that are not attainable through an internal workforce.
Competent and Proficient Workforce
A skilled and well-informed workforce is the cornerstone of outsourcing PHP development. With access to talented coders worldwide, businesses can draw on fresh perspectives and up-to-date methods, allowing them to fully use the latest technologies and innovations. Hire PHP developer from India to access specialized professionals in the field.
Outsourcing PHP web development services may be a smart cost-saving solution for small-scale business owners and start-up entrepreneurs with restricted budgets who want to extend their customer base and maximize their income. Outsourcing development allows these entrepreneurs to achieve their goals without sacrificing resources.
PHP software development offers an abundance of prepackaged solutions for content management. Acquiring the services of a developer from a trustworthy PHP Outsourcing Company who is experienced with these systems can significantly speed up the completion of any given project.
PHP developers typically possess a wealth of skills that make them ideal candidates for full-stack development, including work on both frontend and backend components, data manipulation, application deployment, and system architecture. Hiring PHP Development Company capable of performing all these tasks instead of hiring multiple developers is an efficient and cost-effective approach for businesses.
By enlisting the services of skilled PHP developers familiar with pre-existing solutions and comprehensive abilities, businesses can boost the speed of their Time-to-Market, thereby enabling them to launch their products and services sooner and secure a superior position in the competitive market. 
Engaging with a credible PHP development outsourcing company for project assignments can be beneficial in lowering the hazards linked to taking care of an in-house development team. Additionally, this helps ensure projects are concluded punctually and hold up to the highest standards.
How to Outsource PHP Development?
While outsourcing your PHP development, it is vital to establish the project specifications, find a dependable outsourcing partner, gauge their proficiency and background, and maintain continuous communication. Furthermore, managing the venture efficiently and scrutinizing the code before release are fundamental steps to guarantee a triumphant outsourcing relationship. Let's explore each measure more profoundly.
Define your Project Requirements
Before commencing the search for an outsourcing partner, it is essential to determine the scope and purpose of the project precisely. It is crucial to have a comprehensive idea of what objectives need to be attained by the business to ensure its success. With the objectives and necessities in place, it is simpler to make your requirements clear to possible partners, thereby allowing you to make a reasonable selection for the task.
Hire Potential Outsourcing Partners
The next stage is to begin the search for potential outsourcing partners. Look around the internet for available options and inquire from people in your network about which PHP web development company to go for. Make sure to be meticulous with your investigation and identify a partner familiar with PHP development, has solid references, and is respected for their high output quality. Moreover, ensure that your partner is well-equipped with the technical proficiency to do the job, communicates clearly, and comprehends your necessities.
Provide Clear Specifications and Technical Requirements
Establishing clear expectations with your outsourcing partner is essential to ensure the outcome matches your requirements. Providing wireframes, design specifications, and technical details will precisely indicate what you expect, reducing the risk of misunderstandings and ultimately leading to a successful outcome.
Agree on a Budget and Timeline
Prior to the commencement of the PHP projects with your dedicated PHP developers, it is essential to discuss and concur on the budget, timeline, communication plan, milestones, and scope. These matters should be made crystal clear so that you and your outsourcing partner are aware of and agree to the same deliverables and payment terms. Ensuring a transparent process is vital to ensure a successful outcome.
Test and Review the Project
In order to guarantee that the finished outcome satisfies your quality criteria, it is essential to conduct testing and assessment. Doing this can involve providing comments to the Outsource PHP web development supplier and working together to incorporate any necessary adjustments. By diligently evaluating, you will guarantee that the end PHP project meets your needs and bring the desired outcome.
Conclusion
Outsourcing is a critical component of the IT sector's growth, as it has had an integral role in helping tech firms reach their goals. It is critical to contemplate the vital components before opting to outsource PHP development, which entails assessing the abilities of experienced PHP developers, assessing the communication and task administration quality and amount, and estimating the overall price of the experience.
Overall, with careful planning and consideration, outsourcing PHP development is a wise decision. Hiring a PHP outsourcing development company can be an effective solution for companies of all sizes looking to develop high-quality software while minimizing costs. Wait no more and Contact our experts today.